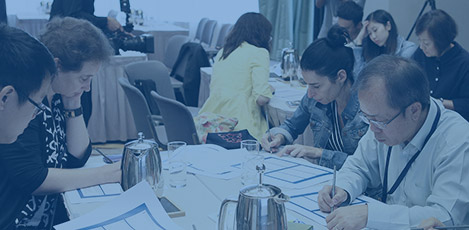 Special Advisor, CDP North America
Superb content, smootth-as-silk arrangement, and all logistics were beautifully handled
Founder and CEO, Asia Value Advisor
The second edition has successfully built upon and expand on the inaugural Philanthropy for Better Cities forum in 2016. I look forward to seeing this become a biennial event to deepen the philanthropic ecosystem in Asia!
Global Managing Partner, Dalberg Global Development Advisors
There is a real need to create connections between us, share perspectives on the furiously paced changes happening in our cities and find ways to make our efforts more collaboraticve and effective. The PBC Forum gives us a way to do that, and many people express real appreciation for the gathering.
Co-Owner and Co-Founder, Agrikua
I would highly recommend a trust convened forum to my peers. As a young person I have never been to anything so vast, diverse and on such a huge scale as this event was. To have two nobel lauretes at the event was amazing and inspirational. I really learned a lot as I got to mingle and have conversations with people whom were very high up in their fields of work and create contact with these people. I would never have met these people otherwise.
Associate Professor,
Texas A&M University
This event demonstrated to me what an asset the Hong Kong Jockey Club is to the people of Hong Kong. The event was exceptionally well-organized. It was an honor to be invited to be part of it.